Mixing the Perfect Cocktail at Home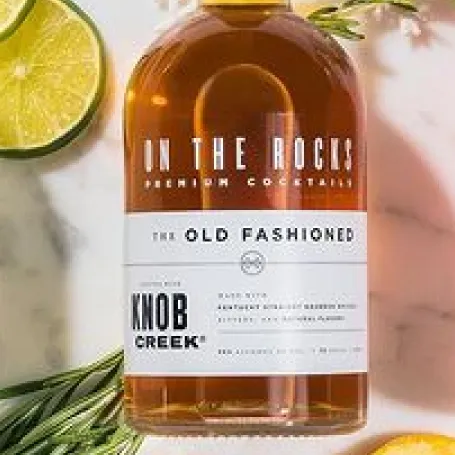 Cocktail connoisseurs know the satisfaction that comes with shaking and stirring delicious creations. This year more than ever, sippers around the world have taken to crafting their own cocktails at home. Here's our guide on how to become a mixology master in your own kitchen, for some.
Ready to serve up something special? It's easy when you know how. From simple recipes to outrageously good gin, here's how you can raise the bar on your gin cocktails at home.
Learn some easy recipes
Cocktails don't have to be complicated. While some of the best bartenders in the world are busy inventing increasingly innovative drinks, there are plenty of gin cocktail recipes that are perfect for beginners to craft at home. Start by mastering a few signature serves – like learning to stir a mean Martini and create a knockout Negroni. Then, identify the gin and tonic style that best suits you by taking our Smith your G&T quiz to find out if you are a Classic, Zesty or Daring sipper.
Next, it's time to recreate classic and modern cocktails – like the Prohibition-era White Lady or a bursting-with-blackberry Bramble.
Alongside our online inspiration, hardworking Sipsmith Swans have collated some of our favourite gin drinks in our SIP Cocktail Book, which features 100 recipes that can be made using only three ingredients – one of which is always our uncompromisingly hand crafted London Dry Gin.
Get the essentials for making your cocktails
Don't let a lack of traditional cocktail-making equipment deter you from creating some truly sensational sips. Armed with a few kitchen barware alternatives, you can still create something special. One of our favourite cocktails at home hacks uses an egg cup to measure your gin-gredients instead of a jigger. Talking of simple swaps, you can also shake up ingredients by cleaning and repurposing an old marmalade or jam jar.
Simply add your ingredients and some ice, screw on the lid and shake. But, if you are looking for some essential cocktailing tools to build your at-home cocktail collection, or gift to someone special, you can find our Measuring Jigger, Swan Stirrer and Swan Bar Spoon are all available from our online Gin Shop. on our online Gin Shop.
Innovation is key
Thanks to our experimental still, Cygnet, our talented distillers never stop experimenting, and your at home cocktailing journey should be just as adventurous. From zingy mint to aromatic rosemary and the sweet smell of basil, how about taking a leaf out of Co-Founder, Master Distiller and keen gardener Jared's book and grow your own gin garnishes. They will add a delicious extra dimension to a gin and tonic or spritz.
In addition, you can continue the hands-on approach by making a range of flavourful gin syrups that are the perfect complement to our London Dry Gin.We even have suggestions of innovative improvisations and simple substitutes should you discover you are missing a cocktail ingredient, so you never have to compromise on your enjoyment of our extraordinary gins.
Join a virtual masterclass
If like us you are a sociable sipper, there are plenty of opportunities to raise a glass with fellow gin enthusiasts during a virtual masterclass. Each experience is hosted live by the Sipsmith Swans, with all of the cocktail gingredients delivered direct to your door. Find our line-up of virtual experiences for 2021 here.
We love seeing the cocktails our sippers craft at home, so please do tag us in all of your creations @sipsmith.